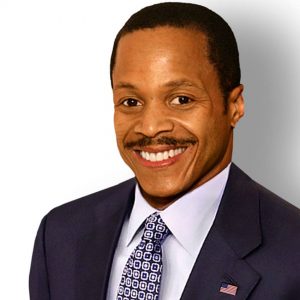 Joseph Holland (josephholland.com) is an author, attorney, speaker entrepreneur, and ordained minister with outreach ministries to the homeless and other needy people, and an acclaimed community servant.
As a diplomat's son, star athlete, and Ivy League scholar Joseph had a world of opportunities awaiting him in corporate America. Instead, he moved to Harlem during the nadir of its blight and endeavored to contribute to a neighborhood that was tough in every sense of the word. A five-year sojourn became a three-decade commitment, as his career morphed from practicing law to empowering the homeless, to running small businesses, to writing plays and books, to serving in politics, to building housing—all aimed at making a difference in the lives of individuals in need.
Mr. Holland has also served as a government official in legislative and executive capacities, as vice-president of the Harlem Business Alliance, and as a co-founder of the Beth Hark Christian Counseling Center.
Holland's writings include an inspirational self-help book "The Touchstone Tools: Building Your Way To An Inspired Life"; his spiritual memoir – "From Harlem With Love: An Ivy Leaguer's Inner-City Odyssey"; his first stage play – "Cast Me Down", which enjoyed a Off-Broadway run; and his second stage play, "Homegrown," which experienced two extended runs at Harlem's landmark – The National Black Theatre. He has also created a motivational video series, "Holistic Hardware: Tools That Build Lives".
Holland is also a graduate of Cornell University, where he earned a B.A. and M.A. and was an All-American football player. Holland has served as a member of the University's Board of Trustees since 1988. He holds his J.D. degree from Harvard Law School.